WELCOME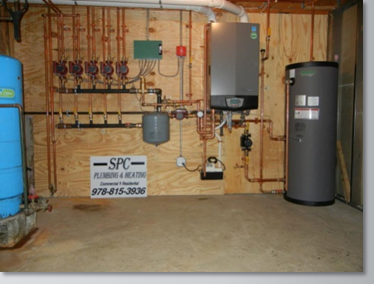 SPC Plumbing & Heating is a full service plumbing and heating contractor with complete residential and commercial services ranging from Bathroom & Kitchen Remodeling and High Efficiency Oil & Gas Boilers to On-Demand Water heaters, Installations & Replacements and more. SPC Plumbing and Heating services clients throughout the Boston, Metro west, Southern NH and surrounding areas.
We use the latest technologies to reduce cost and increase our efficiency which lowers the bottom line cost for our customers. For years, we have expertly serviced our customers with a level of performance that is rivaled by none. We take great pride in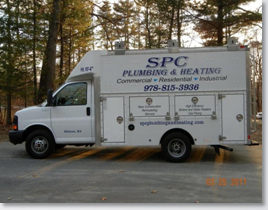 our reputation and maintain the utmost in quality and customer service in all aspects of our company. Our philosophy is to build lasting relationships with our customers. Customer service is always considered number one for us and we will be with you for the long term, whether you need us one, two or several years later to come back to address any questions or resolve any issues. We invite you to take a look at all that we have to offer.
_________________________________________________________________________________
.
"Quality and Experience You Can Trust!"